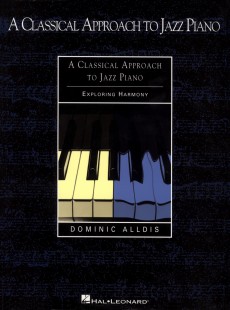 A Classical Approach to Jazz Piano
Book One: Exploring Harmony
Book One begins with basic seventh chords and then applies a series of harmonic processes to familiar jazz standards. The areas covered include, three, four and five-part harmony, reharmonization, polychords, upper-structure triads, block chords, pentatonic harmony, concluding with a chapter on the influence of the classical piano repertoire on jazz piano.
"It looks brilliant. I have found myself, as must many teachers, wishing I had such a handbook - this tome certainly fits the bill in its scholarly, thorough way"
John York,
Classical Piano Magazine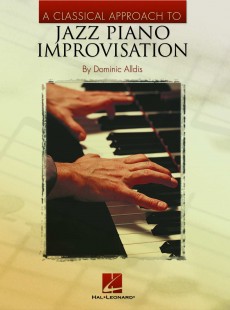 A Classical Approach to Jazz Piano
Book Two (Improvisation) begins with improvising using pentatonic scales, the blues, rock piano, and using rhythmic displacement to improvise in a jazz style. Areas covered include bebop phrasing, major and minor scale theory, left-hand accompaniment styles, walking bass lines, as well as approaches to thematic development and performance.
"A substantial and valuable offering which I highly recommend to the serious piano student."
Michael Young,
Music Masters & Mistresses Association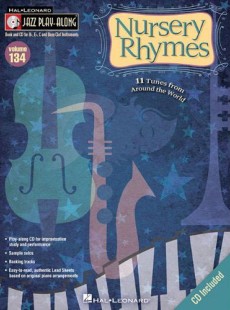 Nursery Rhymes: Jazz Play-Along Volume 134
The Hal Leonard Jazz Play-Along series is the ultimate learning tool for all jazz musicians. With musician-friendly lead sheets, melody cues, sample solos, and backing tracks on the included CD, this package helps you master improvisation while playing some of the greatest tunes of all time. This volume features 11 beloved children's tunes from around the world, in jazz arrangements by Dominic Alldis: Alouette • Frere Jacques (Are You Sleeping?) • Girls & Boys Come Out to Play • The Grand Old Duke of York • I Saw Three Ships • London Bridge Is Falling Down • Old King Cole • Rock-A-Bye, Baby • Three Blind Mice • Twinkle, Twinkle Little Star • Wakyumwa Katambanga