Watch What Happens
The Songs of Michel Legrand
PERFORMERS
Dominic Alldis - vocal & piano
Malcolm Creese - bass
Colin Oxley - guitar
Tim Garland - saxophone
The Allegri String Quartet
CANZ CD3
Dominic Alldis
Canzona Music 2002
TRACK LISITING  (click on red tracks to listen)

Les demoiselles de Rochefort

What are you doing the rest of your life
While living in France for five years, Dominic became immersed in the French chanson tradition as well as the music of the film composer Michel Legrand. This is a celebration of Legrand's music and here he brings a distinctive feel to Legrand's most famous songs, singing the swing tracks in English and the ballads in French.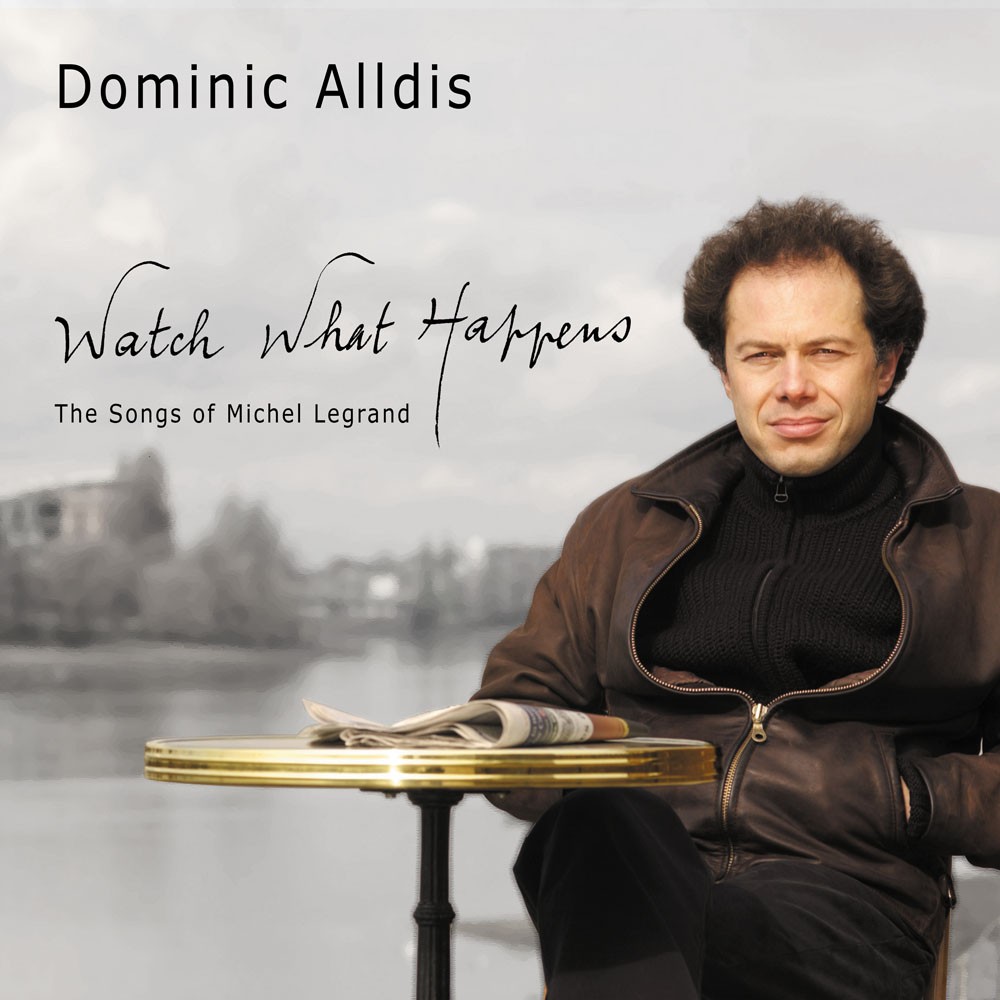 Or download from iTunes
Review
Lovely and, on the surface, not very 'jazz', but watch what happens when you combine an intelligent singer with fine accompanists and the insinuating melodies of Michel Legrand. His idiosyncrasies and vulnerabilities grow on you until you're convinced they're just right.
Brian Priestley, Jazzwise