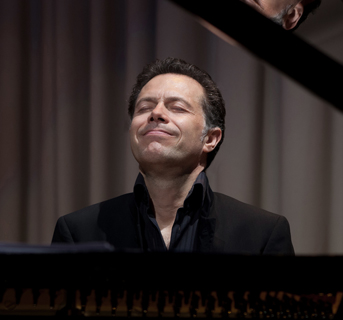 In 1988, Dominic was invited by the Studio for Electro-Instrumental Music in Amsterdam (STEIM) to develop a performance using live electronics and the Yamaha MIDI Grand Piano. This revolutionary new instrument made it possible to control an array of electronic sounds directly from the keyboard of a traditional grand piano.
Yamaha subsequently sponsored Dominic in a tour of Europe, where he gave concerts using the revolutionary new piano. The tour included performances at the Queen Elizabeth Hall in London and The Society for the Promotion of New Music.
In 1989, Dominic released an ambient piano album Night Music for Lumina Records, featuring a collection of original compositions performed on the Yamaha Midi Grand Piano. The central theme is the multiple images evoked by the night; accordingly, the music varies from tranquil nocturnes to vibrant impressionistic pieces.